Main section
Age verification with SwissID login
If you want to buy a drink at a restaurant, all you have to do is flash your ID. But things aren't so easy on the web. That's why online shops often have little to no age verification. But thanks to the SwissID login with age verification, this problem is a thing of the past. SwissID is easy to integrate into your shop or online service via APIs or with a plugin.
Online age verification: law vs. reality
Since the passing of the new federal act on youth protection for film and video games in the autumn, all providers of web and video platforms are required to verify the age of their users. The same applies to vendors of alcohol and tobacco – but is often not properly implemented in practice.
There are currently a variety of age verification methods on websites offering age-restricted products:
No age verification
Verifying age by clicking on a button
Entering date of birth manually
Uploading ID
Uploading ID plus verification by selfie
The problem? If age is verified at all, the method is often not effective or secure. This is reflected in the 2021 Federal Customs Administration report on alcohol test purchases:
A few results
Online test purchases mostly did not encounter age checks. Some online shops verified age in writing. Only a few performed an ID check.
The sale rate was over 90% for all verification methods.
If testers gave a fake age during age verification, the alcohol was dispensed in 100% of cases. The information given was not verified at all or only inadequately.
If testers gave their real age during age verification, they received the alcohol in 75% of cases despite being too young.
Age verification with the SwissID login
Benefits for you: Onboarding is becoming even more efficient. We handle the identification process for you, including legally mandated age verification. The identity check ensures that the person logging in is actually who they claim to be.
Benefits for your customers: Thanks to secure login with SwissID, you can offer your customers improved, trusted access to your online shop.
*Verified SwissID identities are compliant with the relevant EPRA, ESigA, ETSI, FINMA, eCH-0170 standards
Book a demo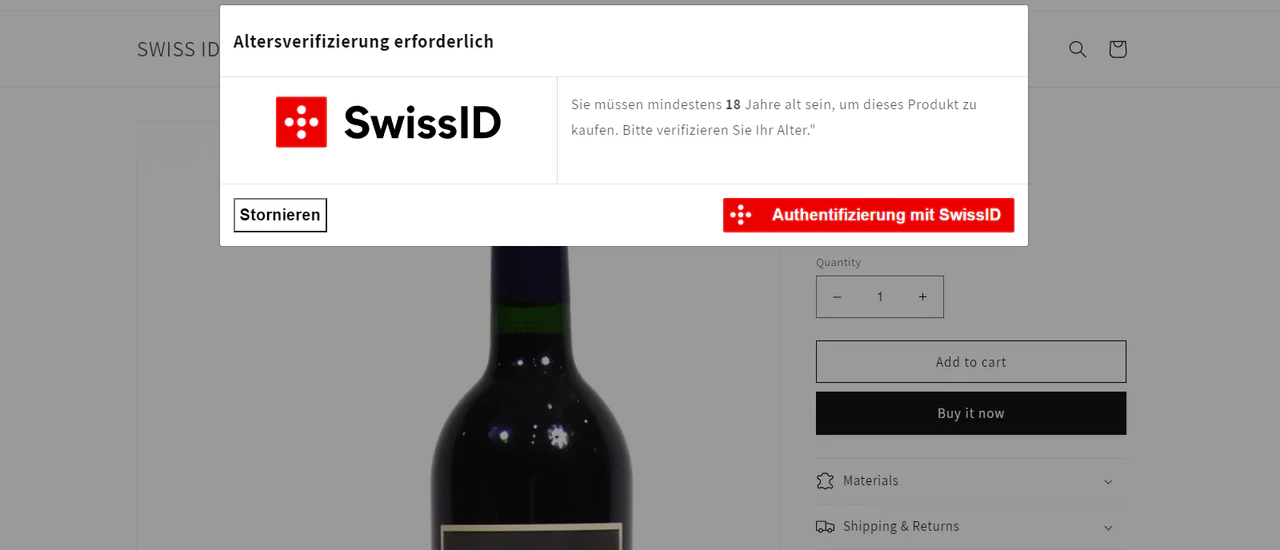 Prepare your online service

In your shop system, you define which products have age restrictions.

Start the purchase

If a customer places an age-restricted product in their cart, they are asked to verify their age.

Log in with SwissID

The customer confirms their age with SwissID. If the customer does not yet have a verified identify, they can carry out the age verification and identity check in one easy, one-time, online step.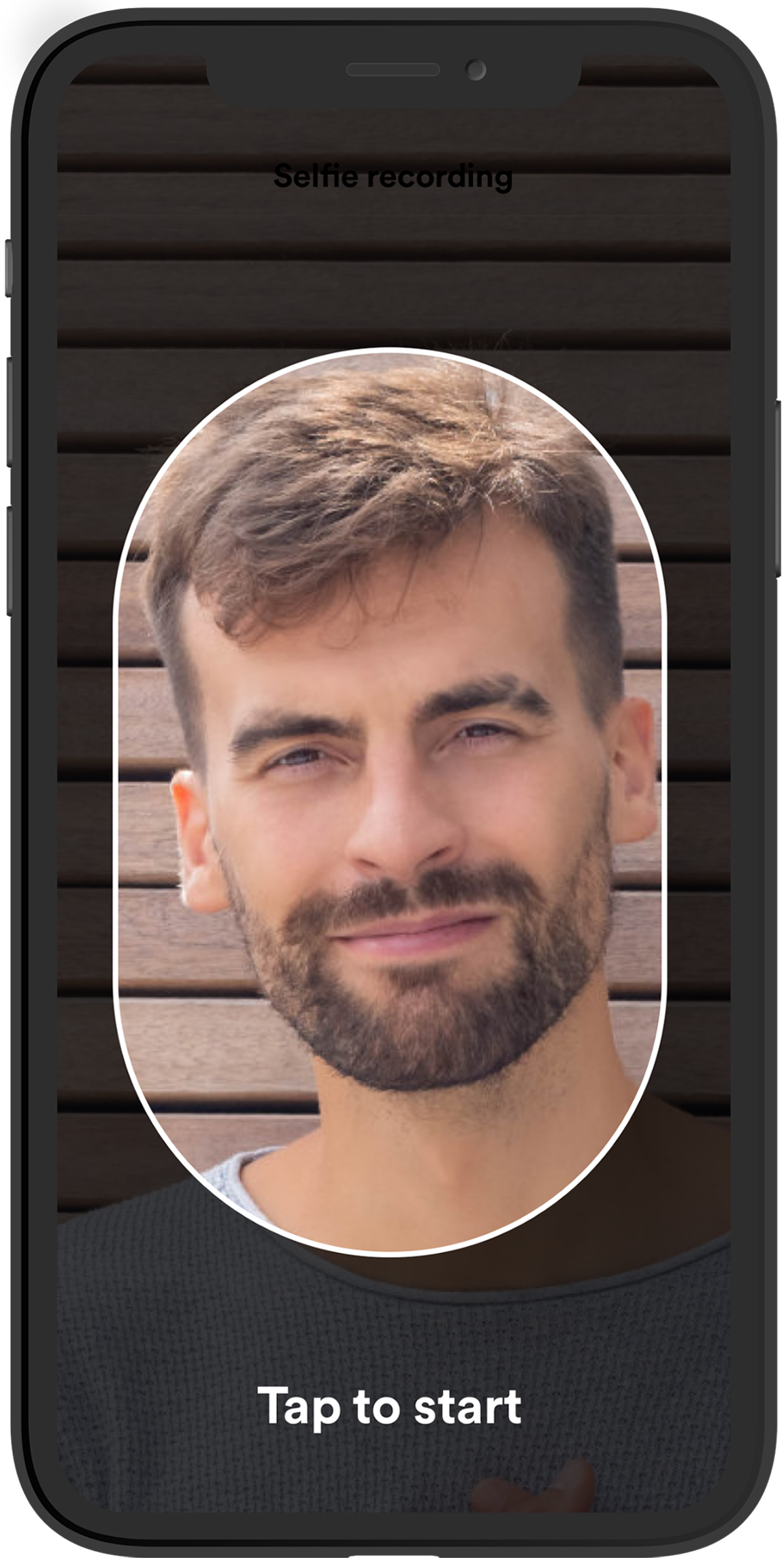 Book an individual demo now
Want to know how to integrate the SwissID login and what the process looks like for you and your customers? Or do you just want to know more about the benefits of the SwissID login and identity check in general?
Book a demo
How to integrate the SwissID login
Integration via API
Want to integrate SwissID into your processes through a REST-API?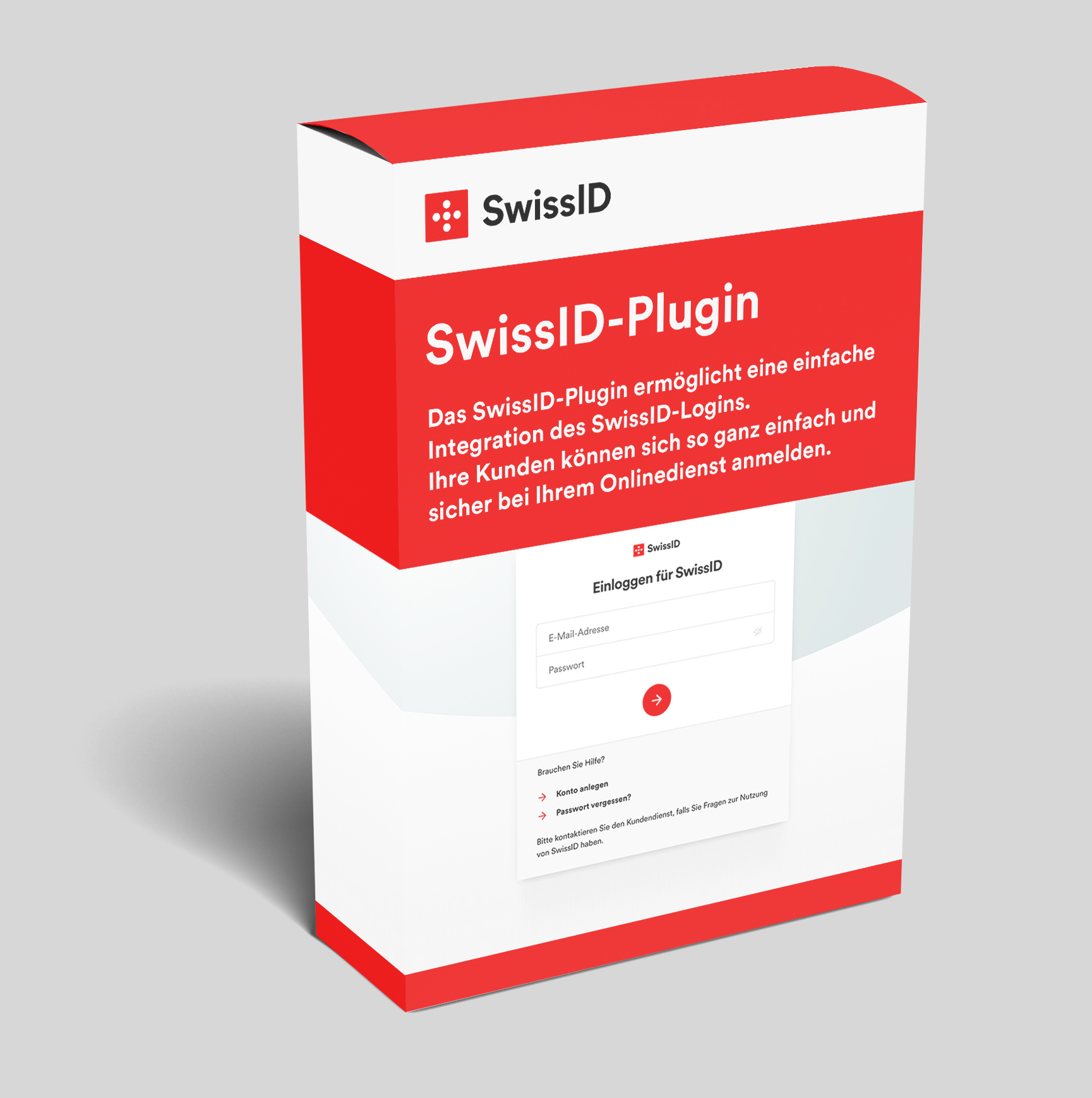 Integration with a plugin
Click on the shop system you use in the list below and install the SwissID plugin. Please note that a signed partner contract with SwissSign AG must be available to enable use of the plugin. Get in touch with us to set one up. We'll be happy to advise you.

Currently available plugins
Still have questions?
If you would like more information or to clear up any questions, please contact our customer service.
Contact us