Main section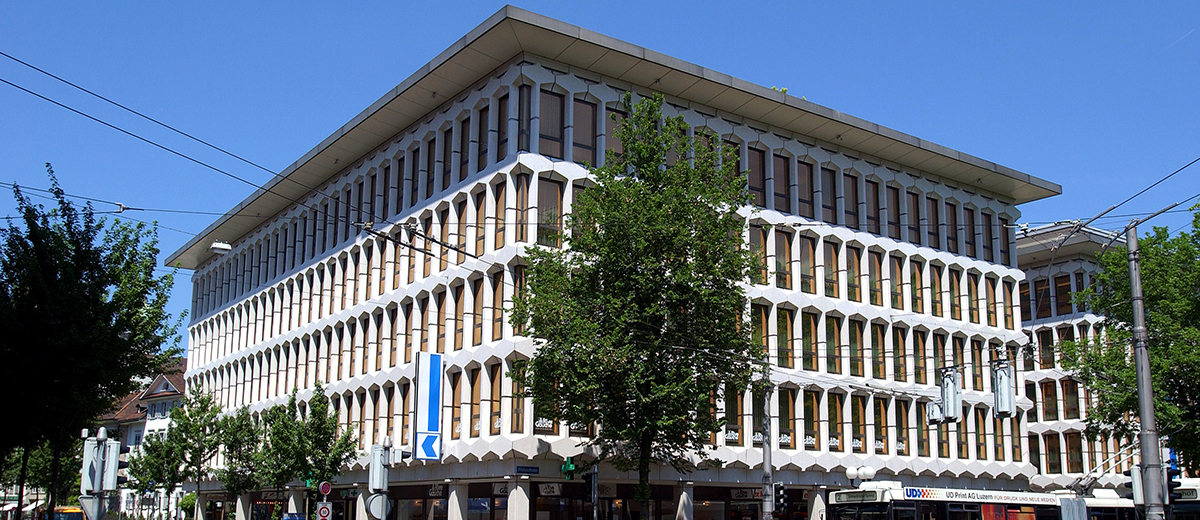 Ringier AG opts for SwissID – Luzerner Kantonalbank joins consortium
Media group Ringier is a new contractual partner of SwissSign and will offer SwissID as a further means for its readers and users in Switzerland to log into its digital offerings. Starting with Blick.ch, further Ringier media brands and portals will also gradually use SwissID as a means of logging in.
Luzerner Kantonalbank is participating in SwissSign Group Ltd. and is expanding the consortium of SwissID that now consists of 20 renowned Swiss companies.
SwissID currently has a user group of over 500,000 users. The number of SwissID users is to be increased by the end of 2022 to over 4 million who will be able to access a diverse range of online services.
New contractual partner: Ringier AG
Media group Ringier is now deploying SwissID as a further option for users registering to make use of its media products. Ringier is a diversified media company operating in 18 countries with media brands in the print, TV, radio, online and mobile sectors. Ringier also operates successfully in the Internet, entertainment and printing business.
Marc Walder, CEO of Ringier Ltd., underlines the importance of having a Swiss login standard: "This enables us to create competitive structures in Switzerland. As a leading Swiss media group, we are convinced that a uniform solution brings the greatest benefits for providers and consumers. It is to be assumed that the users of our digital products will come to trust a Swiss login solution more than registration via Facebook or Google." SwissID is initially being introduced as a login option for Blick.ch, with further brands from the Ringier portfolio set to follow.
Markus Naef, CEO of SwissSign Group Ltd., is delighted about the growth. "Thanks to Ringier, we are able to expand the scope of application of SwissID substantially and gain new users. We aim to increase the number of SwissID users to over 750,000 by the end of the year."
Luzerner Kantonalbank as new consortium member
By acquiring a stake in SwissSign Group Ltd., Luzerner Kantonalbank AG (LUKB) is implementing a further step of its digital strategy and in doing so supporting the development and expansion of its digital identity in Switzerland. LUKB will allow users to log in with SwissID to its "funders.ch" crowd platform from early 2019. It is currently reviewing further applications of SwissID and plans to introduce these gradually.
Daniel Salzmann, CEO of LUKB, on the stake in SwissSign Group Ltd.: "We are convinced that a secure and user-friendly digital identity poses a core requirement for digitalising the Swiss business and financial centre. As a shareholder and partner of SwissSign Group Ltd., we are at the forefron of this nationally important project and among other things able to incorporate the needs of our private and SME clients."
Successful start thanks to broad support of business – continuously growing user group
The consortium of renowned Swiss enterprises for the creation and implementation of a digital identity in Switzerland (SwissID) was presented almost one year ago on Digital Day 2017 and launched in March 2018 with the official founding of SwissSign Group Ltd. The consortium has since been enlarged in a targeted manner and the group of users of SwissID continuously expanded. Today the consortium of SwissSign Group Ltd. comprises 20 shareholders from state-affiliated businesses, financial institutions, insurance and health insurance companies that all pursue a common goal: With the SwissID digital identity, they wish to make transactions in all areas of the digital world as easy and secure as possible. This solution, on the one hand sponsored by the private sector but in future to be state-accredited, corresponds with the Federal Law on Electronic Identification Services (E-ID Law) currently being discussed, which envisages a division of responsibilities between the public and private sectors.
SwissID today already has a user group numbering more than 500,000 that is set to grow to around 750,000 by the end of the year. "We are very satisfied with the development of SwissID in its first year. There is enormous interest among Swiss business in a simple and secure form of digital identity and SwissID meets this requirement. We are now focusing our attention on the technical expansion of SwissID to enable its use by further online service providers. We aim to increase the number of SwissID users to over 4 million by the end of 2022 and offer them access to a large number of diverse online services," explains Markus Naef, CEO of SwissSign Group Ltd.
Highest security standards, data sovereignty with the user
SwissID is designed as an ecosystem. The Federal Government assumes the important control and monitoring function by accrediting and supervising SwissSign Group Ltd. as the provider of SwissID. The sovereignty over usage by users and transaction data remains with the user at all times. In the interests of data economy and according to the motto "as much as necessary, as little as possible", more information is never transmitted than that requested by the applicable online service. In addition, the SwissID owner is specifically asked for each data transmission whether transfer of the data in question is permitted. The product is being implemented in close collaboration with the Federal Data Protection Officer in order to guarantee compliance with the applicable regulations as it is put into practice. Furthermore, SwissSign undertakes not to monetise client and transaction data, which significantly sets it apart from existing social media logins. The use of SwissID is free of charge for users.